RED TO BROWN
07.04-12.05, 2018

---




Kim David Bots
Pieter Jennes
Thé van Bergen
Veronik Willems


About the artists:

Kim David Bots b. 1988 is a Dutch artist currently working in The Hague. He works in various media, from painting, drawing and collage to more sculptural and audio work. Recently his work has been exhibited at Kunstfort bij Vijfhuizen (Vijfhuizen), Marres (Maastricht), De Bond (Bruges), Deborah Bowmann (Brussels) and gallery Mieke van Schaijk (Den Bosch). He recently did a residency at Wiels in Brussels and has been teaching at the academie of art in Utrecht (HKU) since 2015.

Pieter Jennes b. 1990 graduated in Fine Arts from The Royal Academie of fine Arts, Antwerp, 2013 in painting and earned a post graduate degree in curatorial studies from The Royal Academie of fine Arts & University of Gent, 2014. He works across sculpture and painting. His artwork explores narratives of representation and becoming, as well as of inclusion and exclusion; and is particularly concerned with what are considered alternative historiographies.

Thé van Bergen b.1946. Het werk van Thé van Bergen bouwt verder op een grondige analyse van de schilderkunst die hij in de zeventiger jaren ondernam. Het medium schilderkunst stond toen en staat nog altijd centraal in zijn werk. Alle aspecten van dat medium kunnen vormen, motieven en uiteindelijk beelden veroorzaken. Niet de direct visuele wereld of documentatie ervan is aanleiding voor zijn kunst, maar binnen het ontstaansproces of vanuit het vorig beeld zijn linken naar het volgende werk; de beelden genereren veelal zichzelf. We zien herkenbare vormen, maar er is geen afbeelding, er wordt eerder gezocht naar een vormelijk extract van de werkelijkheid. Terugkerende motieven zoals de tafel, het dak, het bed, het huis of het dorp zijn universeel, ze geven toegang tot het beeld, maar verklaren niets. Ze nodigen uit tot beschouwing.

Veronik Willems b.1983 has mostly made drawings and paintings under her own name, and works in various media as a part of the artist duo V & S (together with Sophie Anson). In 2016 she founded the art space The Mothership
The painting... oh my, dear reader, the painting! that age old medium; dead and resurrected over and over again. Spiralling in and out of grace every decade or so. The painters position, in the cruel eye of the art world, fluxes between that of a toothless hobbyist; a spineless romantic who is completely incapable of touching upon anything of relevance to the contemporary man, to one of being the purest of creators; a timeless seer who is in direct contact with, and supposedly having a lively conversation with, all of the old masters at once! I suppose the painter (and the painting itself) is somewhere in the middle of these poles at current. We have a relatively casual relationship with the medium today and can therefore perhaps approach it in a relaxed and more natural way; take it as it is without worrying too much about what the "outrageous" act of presenting paint on a stretched canvas means in a post what-not society. Those kinds of wonderings can of course be fun, and even interesting at times, but you won't find old ABC wearing a monocle rambling about the symbolic meaning of the yellowness of a good rijsttaart! Or will you!? Hohoho.. We'll see. Anywho! In this fourth ABC-exhibition we will meet four wonderful artists. Some of them you've known for a while now and some will hopefully become new friends of yours. They all work in the timeless medium of painting, though some of them also dabble in lesser mediums such as the 'sculpture' or 'intellectual poetry bizzare' on the side. For reasons unknown this exhibition is called "red to brown" ...maybe the name hints at the movement between the two poles we talked about earlier? Or perhaps the title refers to the magical clay-ish vibes of this part of the world? Old ABC is not sure about this.. But I'm very sure that you and I are gonna have a wonderful time getting to know the four artist and their beautiful work... see you there friend.. and as always, looking forward!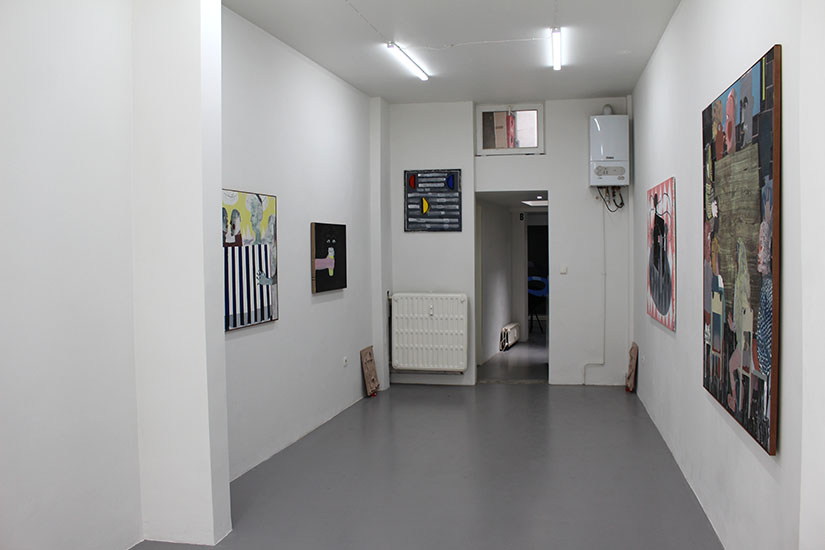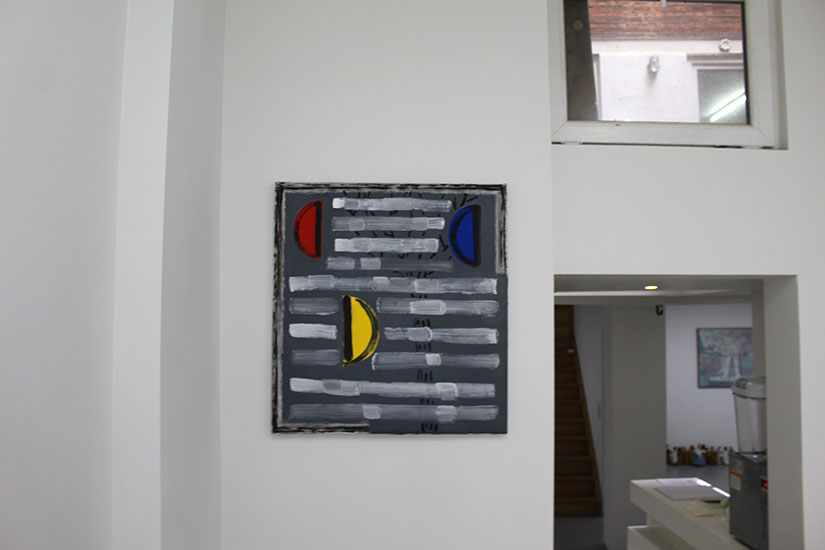 'De drie manen' by Thé van Bergen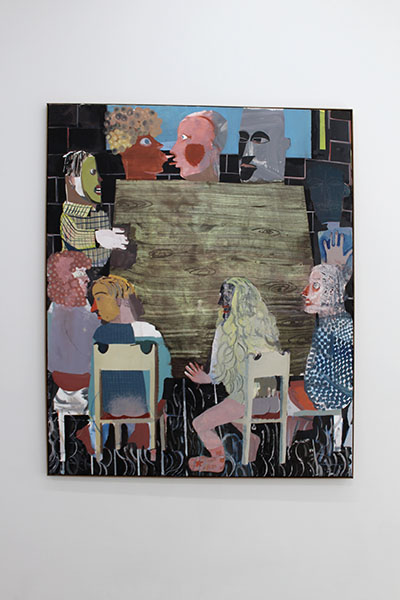 'The establishment is meeting' by Pieter Jennes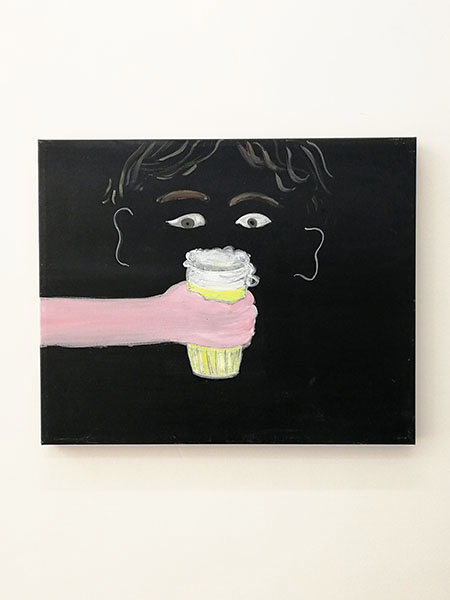 'Farid' by Veronik Willems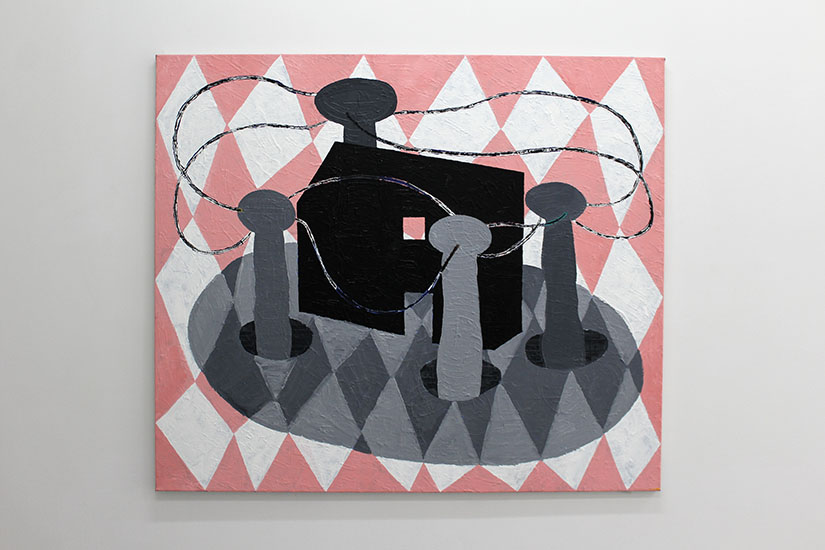 'Het huis' by Thé van Bergen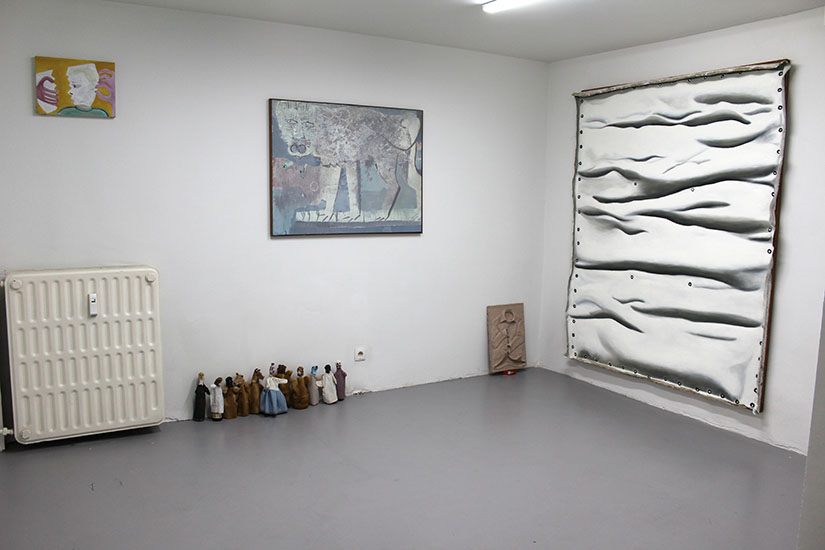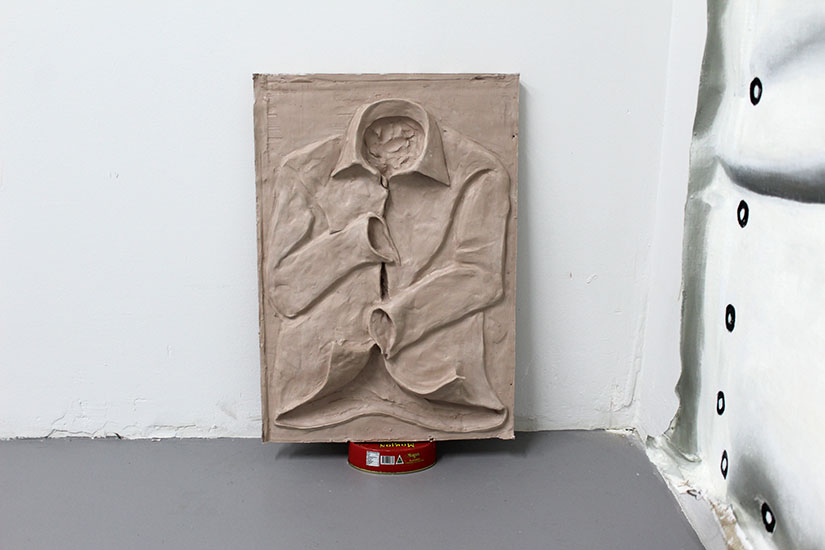 'Untitled' by Kim David Bots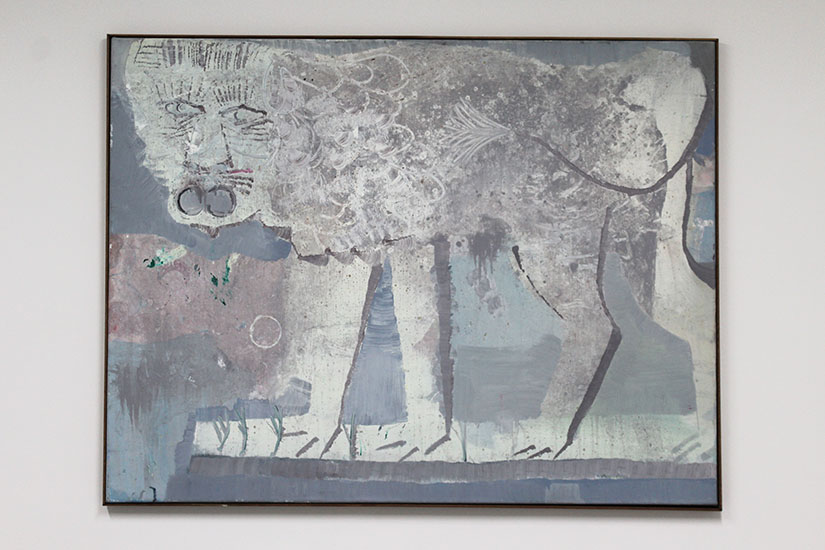 'Beter een hond dan een dode leeuw' by Pieter Jennes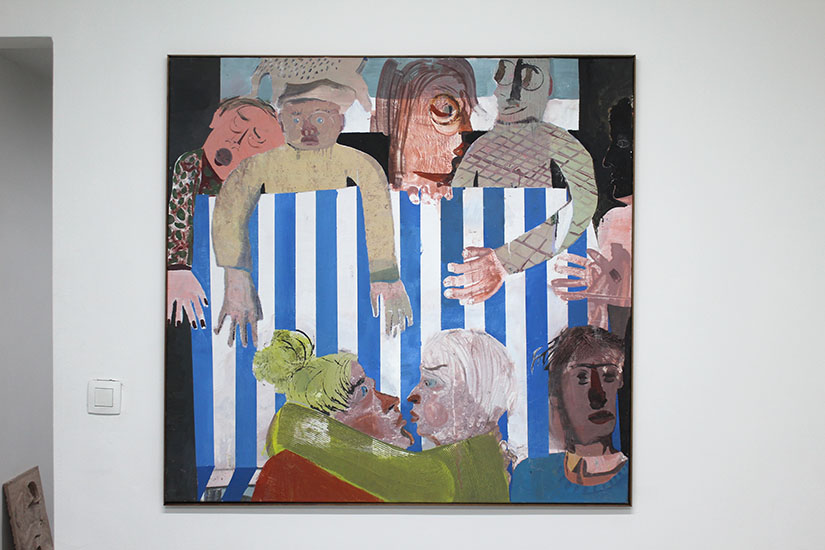 'Crying in everyway, shape and form' by Pieter Jennes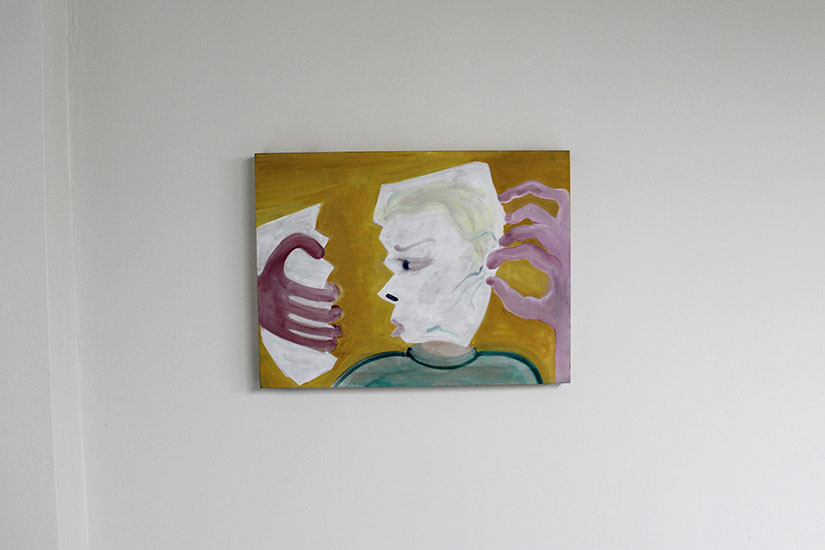 'Untitled' by Veronik Willems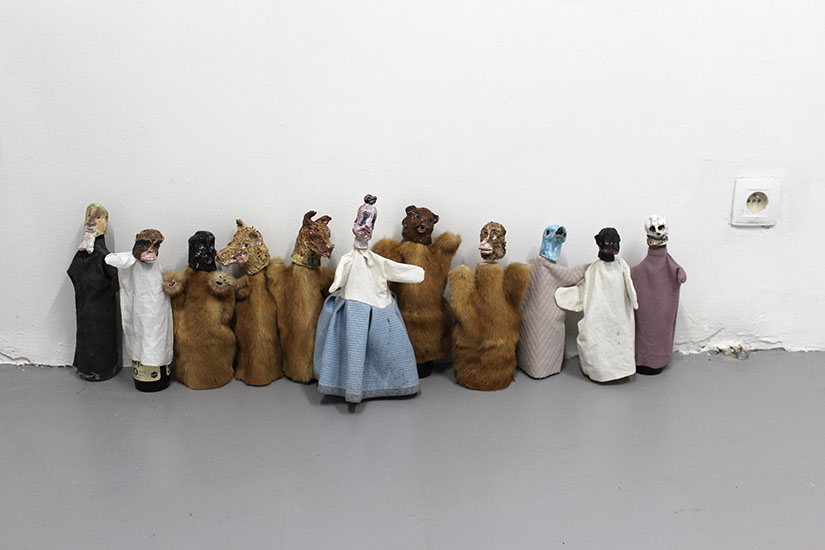 Puppets by Pieter Jennes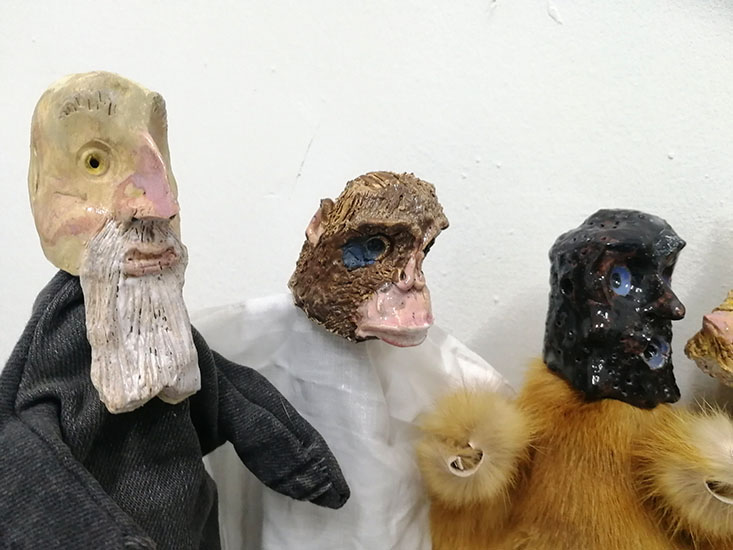 Puppets by Pieter Jennes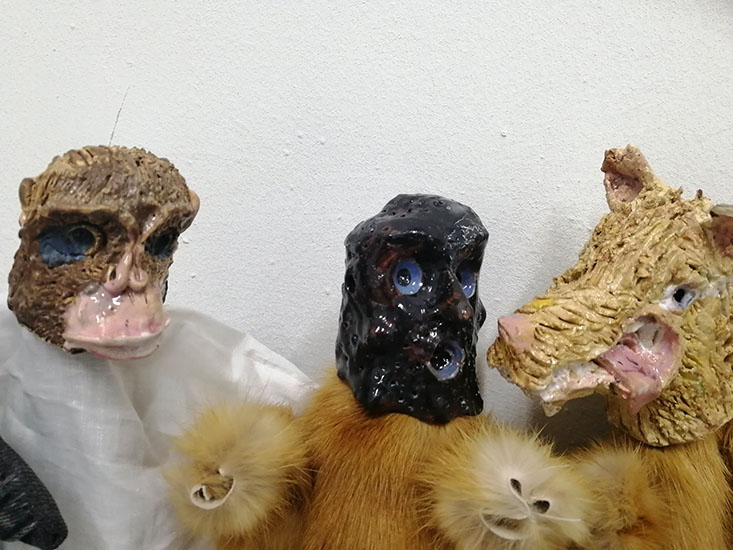 Puppets by Pieter Jennes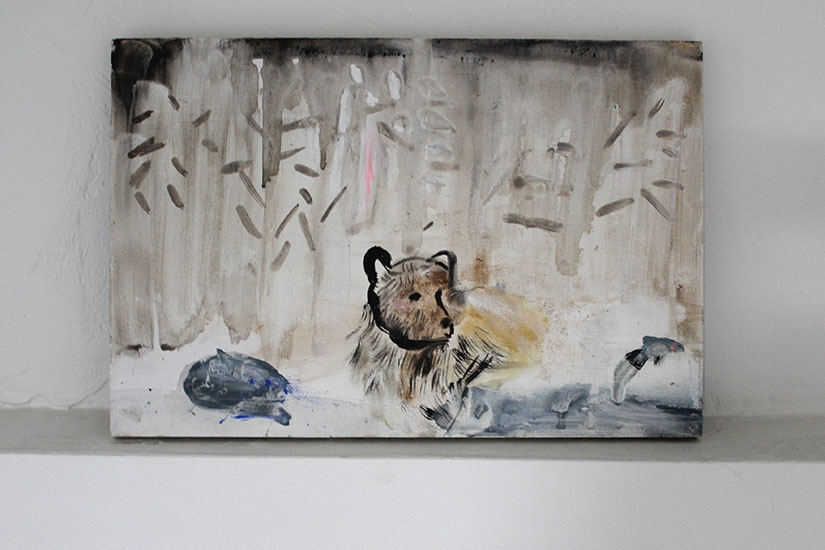 'Untitled' by Veronik Willems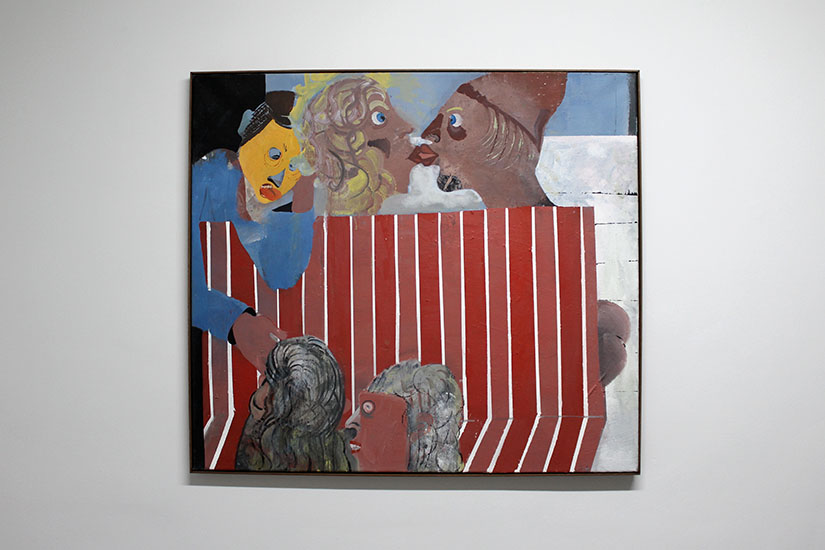 'Oh no she better don't' by Pieter Jennes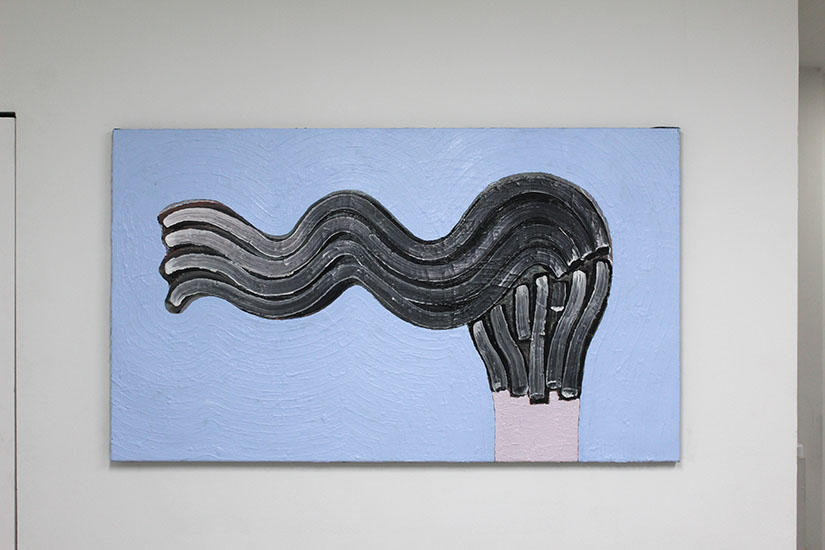 'Het achterhoofd' by Thé van Bergen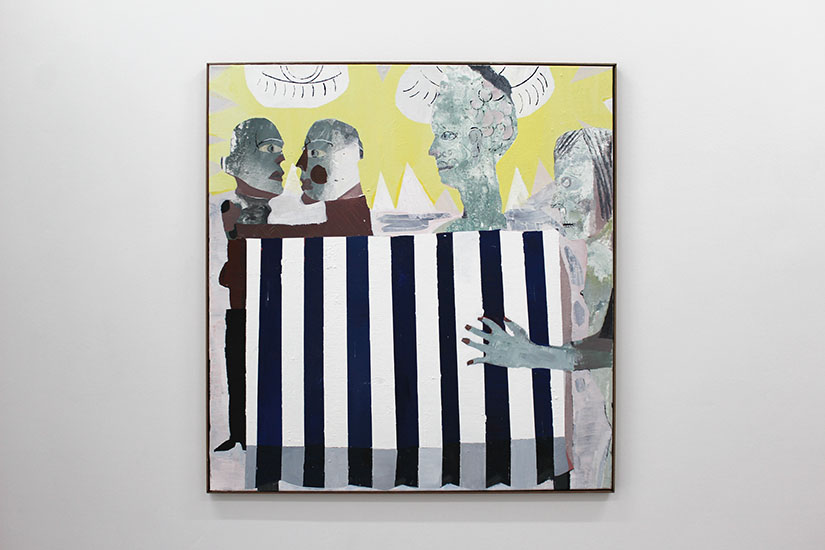 'Trying to get in, not out' by Pieter Jennes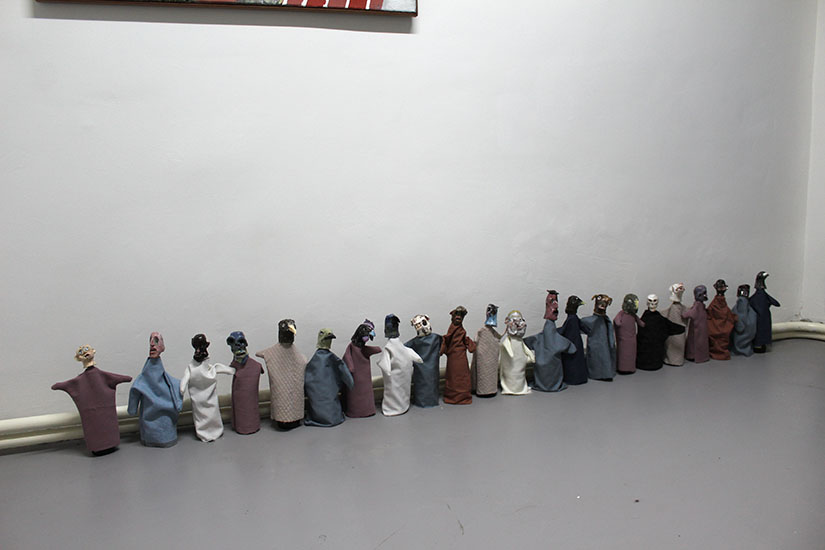 Puppets by Pieter Jennes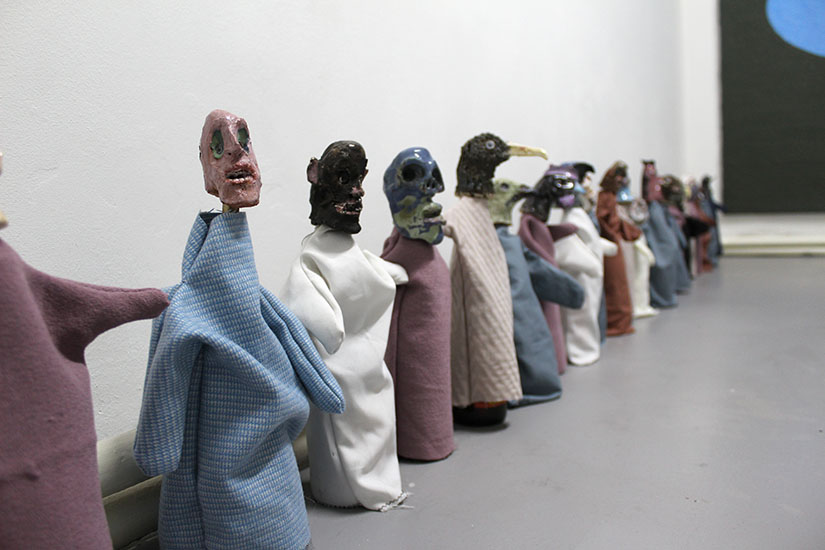 Puppets by Pieter Jennes